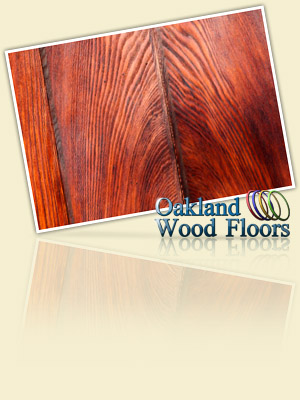 Most engineered floor products are prefinished, and many solid wood products are available in prefinished condition. Both prefinished and unfinished flooring can be installed using any of the basic types of installation procedures described in the methods in this page.
Prefinished Wood Flooring
Prefinished flooring products get sanded and finished in the manufacturing stages prior to installation. It is essential to note that this type of flooring installation has a few key advantages over the unfinished approach:
The length of the job is decreased by half or more.
There is no dust and no fumes involved.
The finish is considered to be exceedingly durable given the carefully controlled environment in which it is applied. Additionally, this allows manufacturers access to use special products found on their site, such as the use of aluminum-oxide finish, which is acclaimed as being more durable than any other finish formula known to date. Overall, this type of flooring has every advantage of solid wood floor material, with the exception of a few comparatively minor ones:
The color range is slightly more limited.
Slight "over wood" inconsistencies or so called "micro bevels" are to be expected and the surface may get scratched more easily.
Unfinished Wood Flooring
The traditional method of installing new hardwood floors was to nail down unfinished solid wood flooring to a sub-floor or 'joist', (or to glue parquet tiles to slab), then either sand the surface smooth and wax it, or apply coats of varnish (polyurethane). With the rise in technology, notably the invention of water based urethanes, top coat formulas and application techniques have changed. Yet, these traditional methods of wood floor installation continue to result in the best looking wood floors in most cases. However, the primary disadvantage of this technique is the high level of inconvenience; although it is important to point out that we believe the inconvenience factors to be well worth the results in many cases. This is because a floor that is finished on site will give you more control over specifying color and design, and thus more control over the final results.